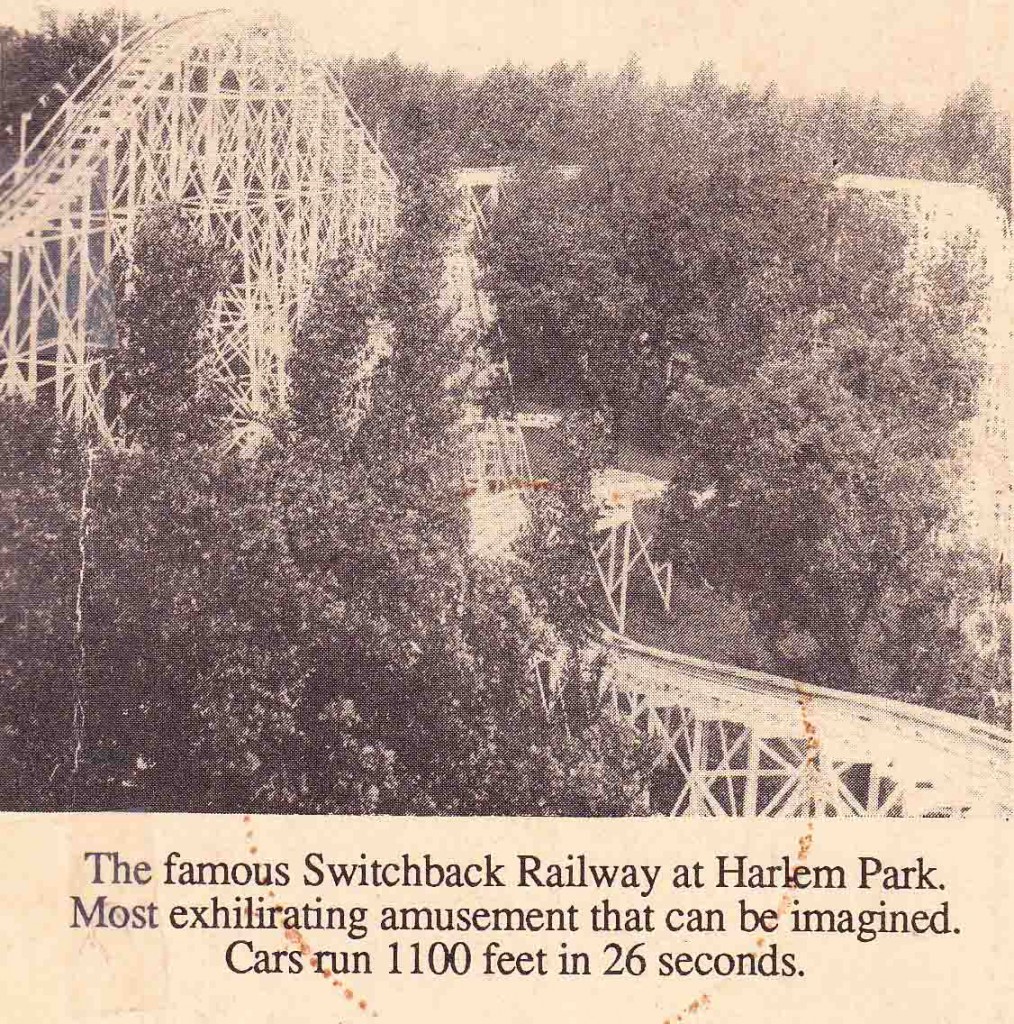 Harlem Amusement Park was located at Harlem Blvd., immediately north of Auburn St., to approximately 5 blocks north and east to river.
In 1891 the Switchback Railway was new and sold 36,000 – 5 cent tickets in the first 6 weeks the park was open for the season.
Source:  "Harlem Park; The People and The Times" researched and written by Lyle Baie, 1987. Copies can be read in the Local History and Genealogy Room of Rockford Public Library.