w s Main  b State & Elm
Source:  1859-60 City Directory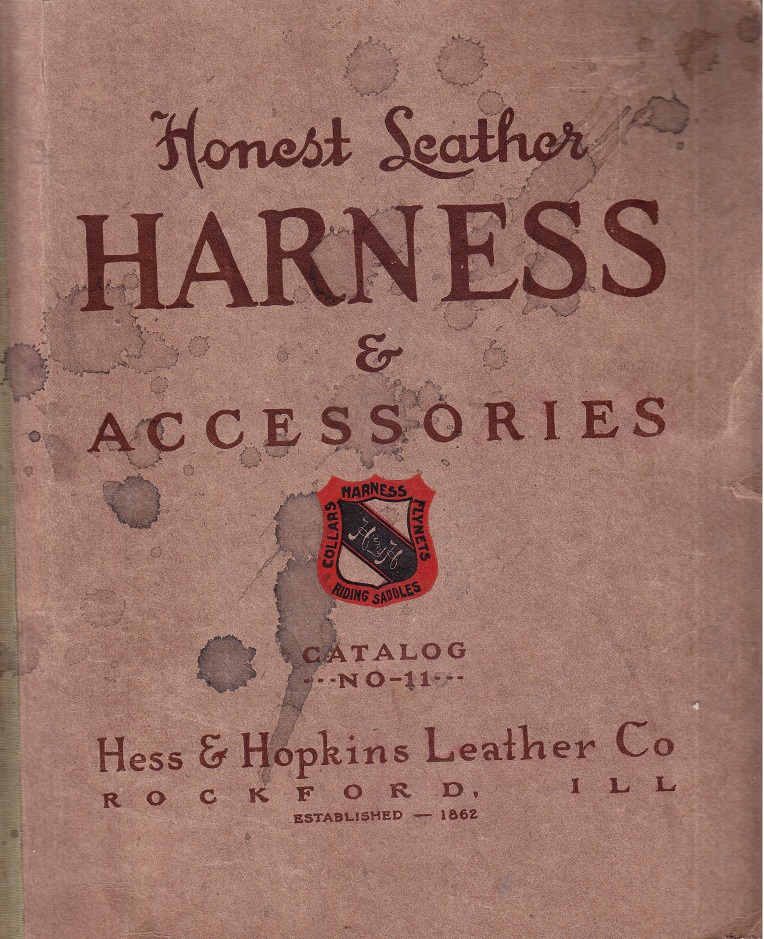 240 pages.  Sold worldwide.  Company established 1862. Honest Leather Harness and Accessories. Harness, Saddles, Collars, Flynets, Chaps, Cheeks, Bridles, Cuffs, Halters, Hat Bands, Martingales, Coach Pads, Saddle Pockets, Stirrups, Spurs, Traces.
Hess and Hopkins Leather Co.,  Luther Hess, president; W T Anderson, v-pres and supt; F L Morgan, sec and genl mgr; G F Ehman, treas; 1101 Acorn St., Rockford, IL      Source:  1926 McCoy's Rockford City Directory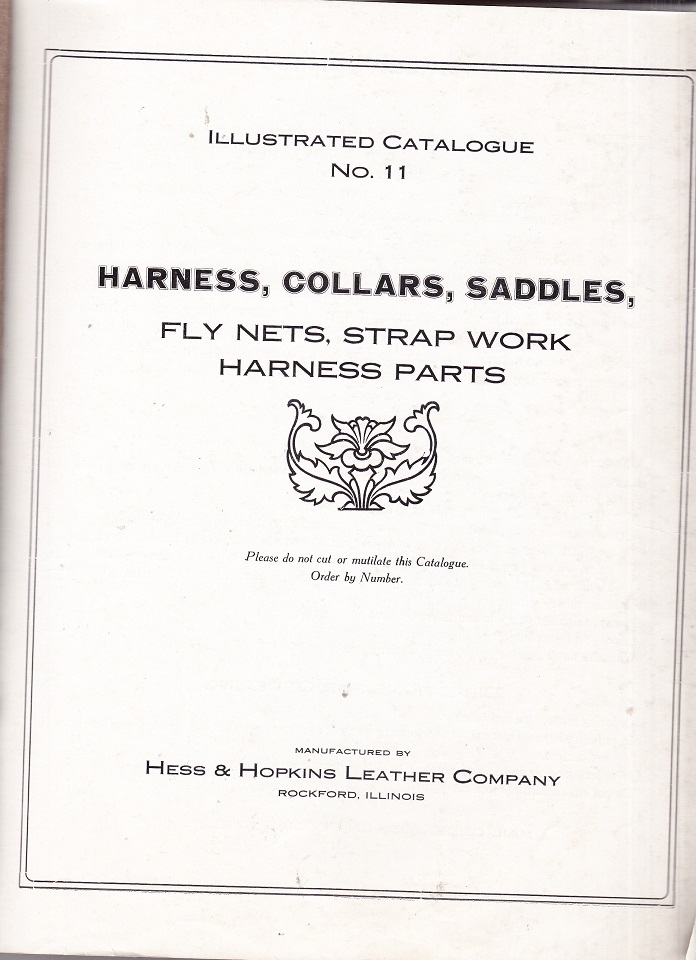 Title Page, Catalogue Bo. 11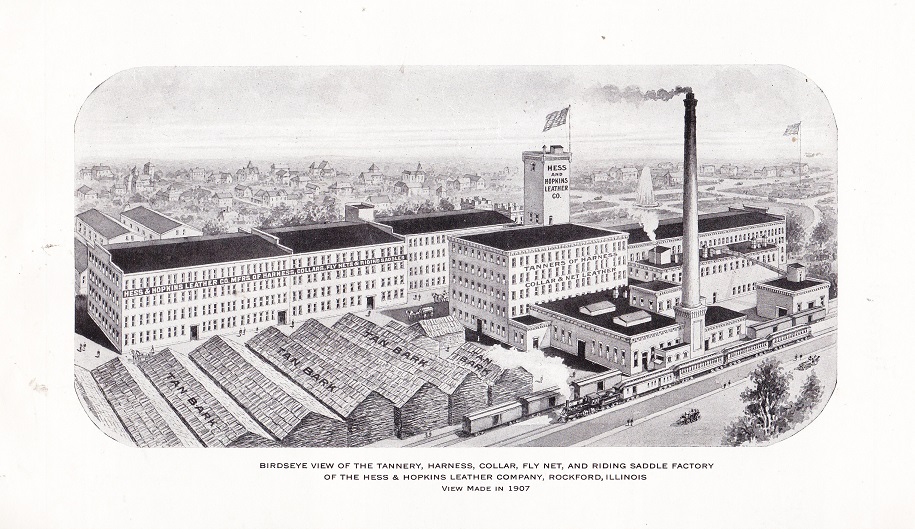 Texr under illustration Reads: "Birds Eye View of the Tannery, Harness, Collar, Fly Net, and Riding Saddle Factory of the Hess & Hopkins Leather Co., Rockford, ILL. Illustration made in 1907."
Source: Catalogue donated by Dennis Reece, great-grandson of executive, who remembers the distinct odor of tanning process wafting over Fairgrounds Park when he was a child.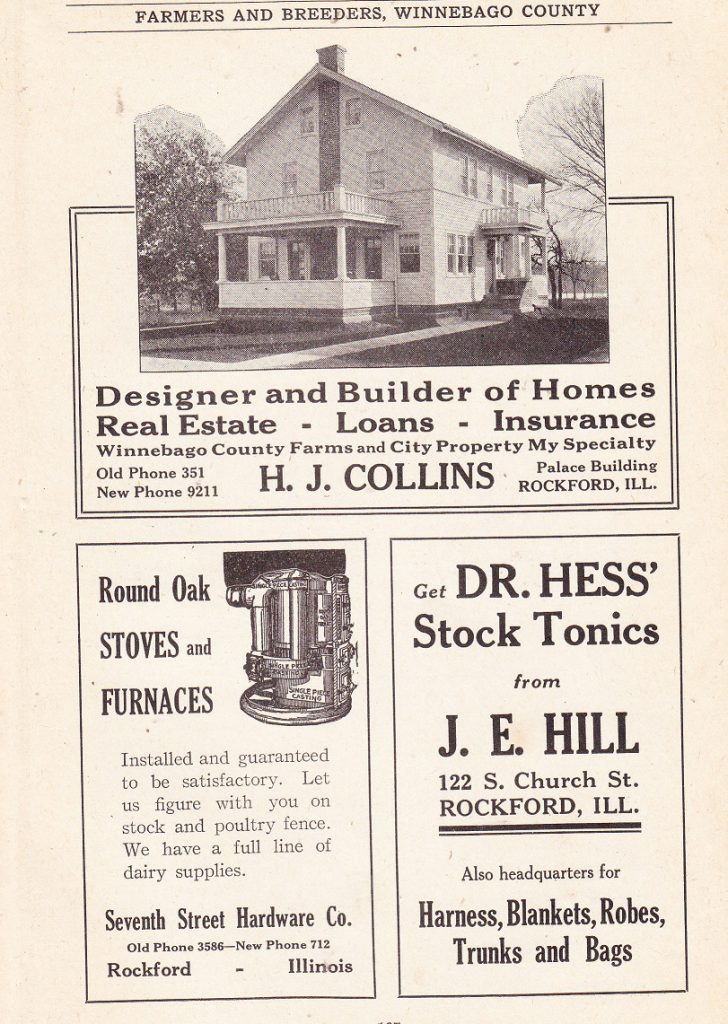 Source:  Prairie Farmer's Directory of Winnebago County Illinois