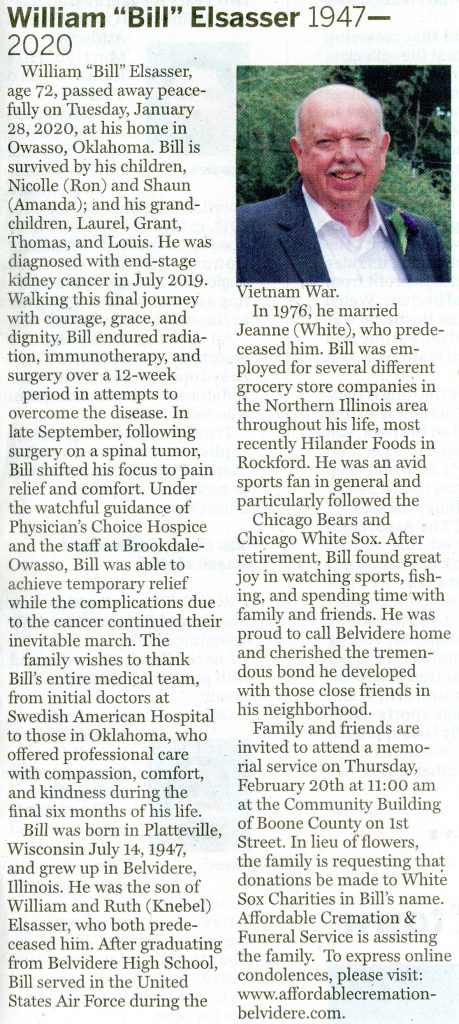 Source:  Rockford Register Star, Feb. 15, 2020.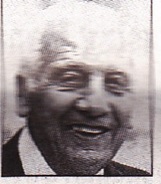 Resides 1519 Montague St.  Source:  1937 Rockford City Directory
89, died Saturday, July 17, 2010 at his home.  Born Aug. 20, 1920, oldest son of Joseph and Rose (Buscemi) Castrogiovanni.
Married Fran Dodaro. 65th Anniversary, June 17, 2010.
He is survived by his wife, 3 daughters; Roz Hill, Carla (John) Cox, and Fran (Jim) Knutson; 6 grandchildren and 7 great-grandchildren.
From their beginning at Sanitary Meat Market on S. Main St., Tony, his father, his uncle and three brothers built Hilander Foods
into a regional institution that they operated for nearly 80 years.
Coast Guard, World War II.
Pilot's license, Cessna 172.
Holy Family Catholic Church, Fitzgerald Funeral Hone, St. Mary's/St. James Cemetery.
Source: Rockford Register Star, 7/18/2010. Also in Rockfordiana: Biographies CAR-CAZ 1967 – Date
94, died 7/10/2010 in Swedish American Hospital. Born March 28, 1916 in Aurora, IL, son of Emory and Elsie (Walters) Blake. Married Mildred S Jones ob June 6, 1937; she died March 10, 2006. Was a butcher for A&P, Pacemaker and Hilander Foods until he retired in 1981 was also co-owner and manager of Jones Quality Foods. Survived by children, Marilyn Alington of Rockford and Sharon (Robert) Bushby of Minooka. Fred C Olson F H, Private family burial in Willwood Burial Park.
Source: Rockford Register Star 7/18/2010