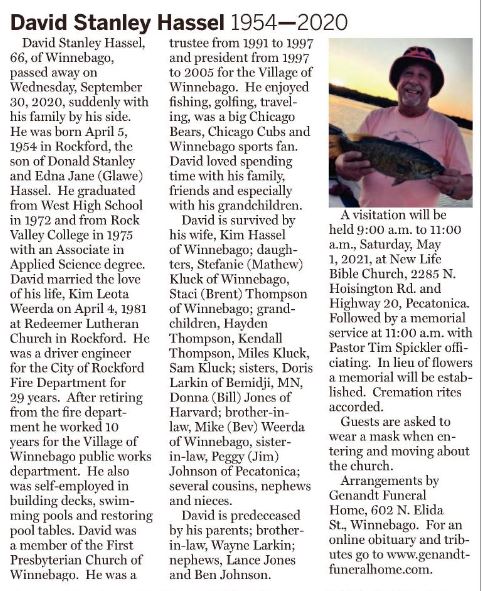 Source:  Rockford Register Star, April 25, 2021.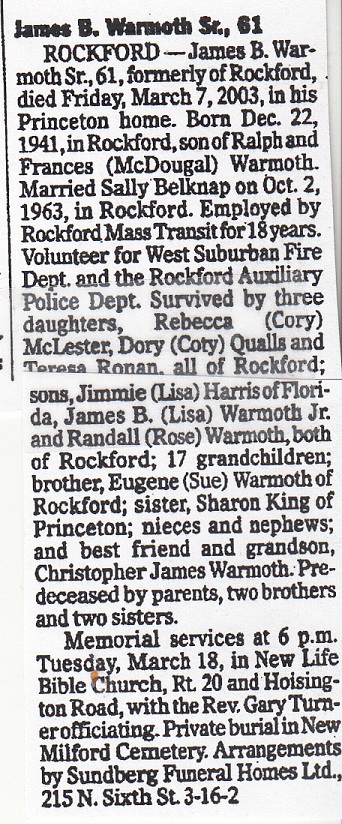 Source:  Rockford Register Star 3/16/2003
Born June 6, 1923, in Paw Paw, IL, the some of Allen and Mattie (Stauffer) Straley.
Graduated from Byron High School in 1941.
Enlisted and served in the U.S. Army from March 2, 1943 during WWII.
Former member Winnebago Farm Bureau, Top Farmer Organization, Winnebago-Boone County School Board, Winnebago County Zoning Board of Appeals, Winnebago Board of Education, Winnebago Fans Club, Winnebago Lions Club, served as president 1973-74 First Presbyterian Church.  One of founding fathers of Winnebago Library.
Died March 2, 2015, in his home.
Genandt Funeral Home, New Life Bible Church, Winnebago Cemetery.
Source: Rockford Register Star March 2, 2015