Rockton Township Historical Society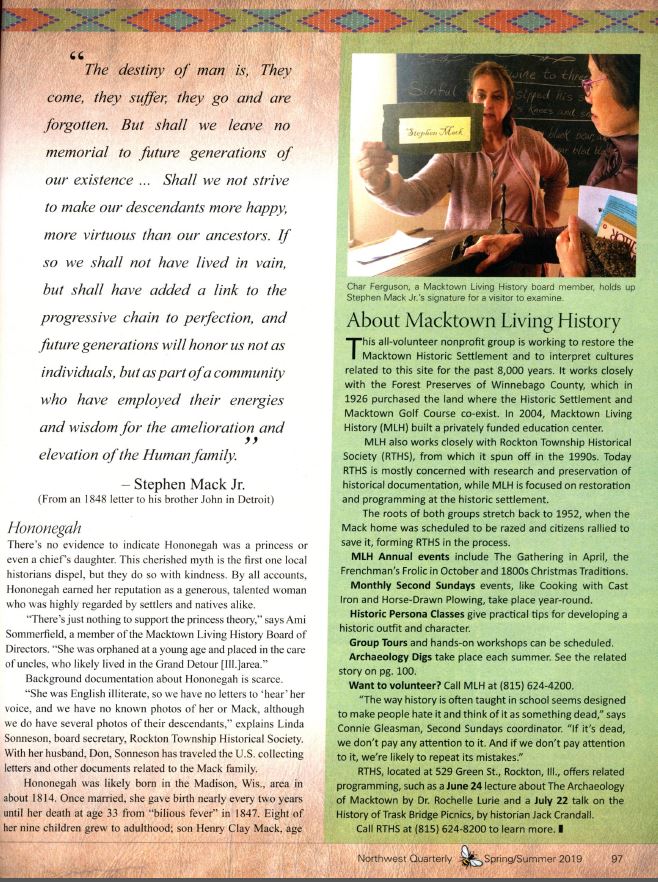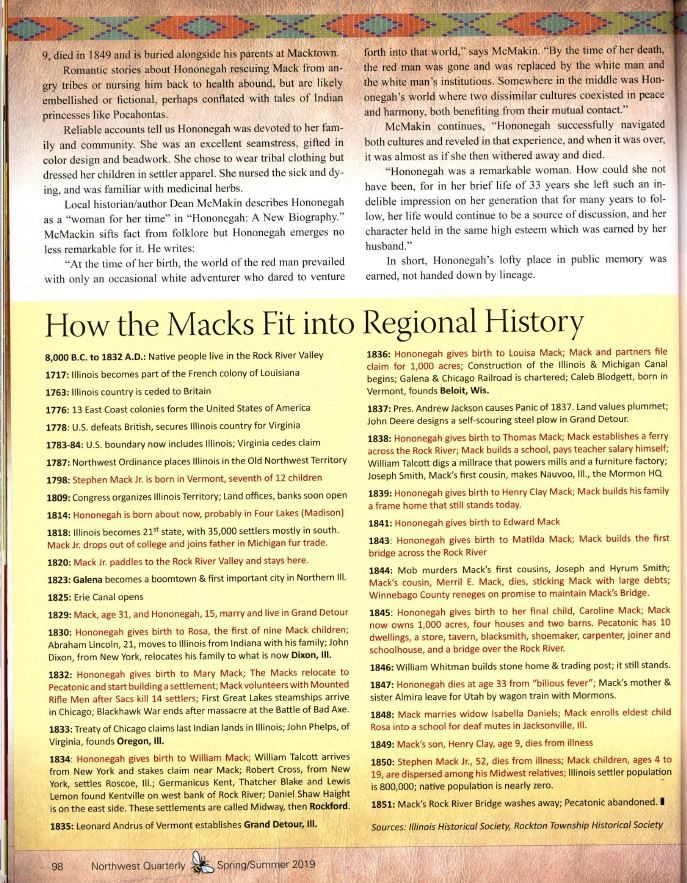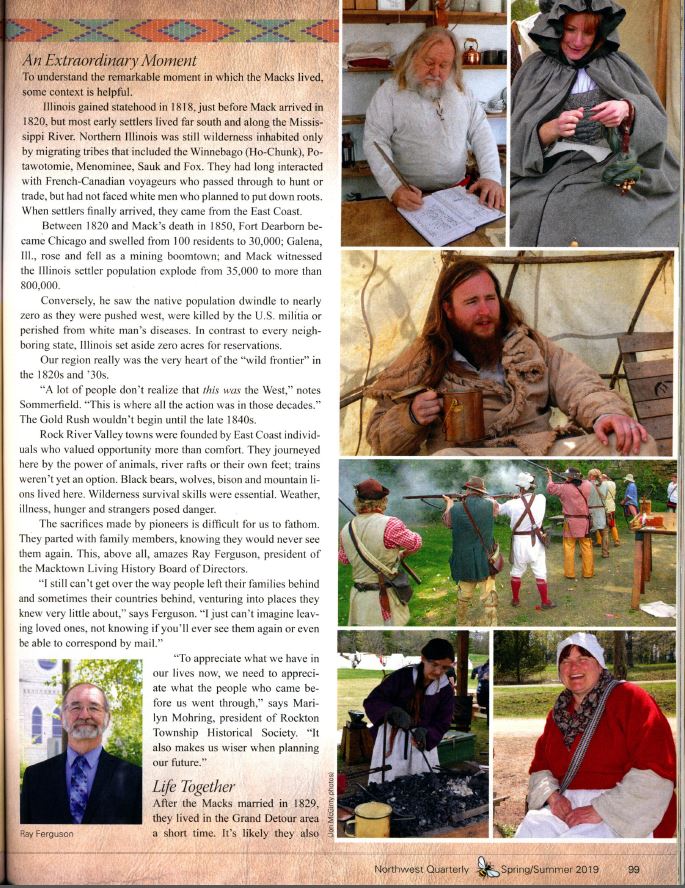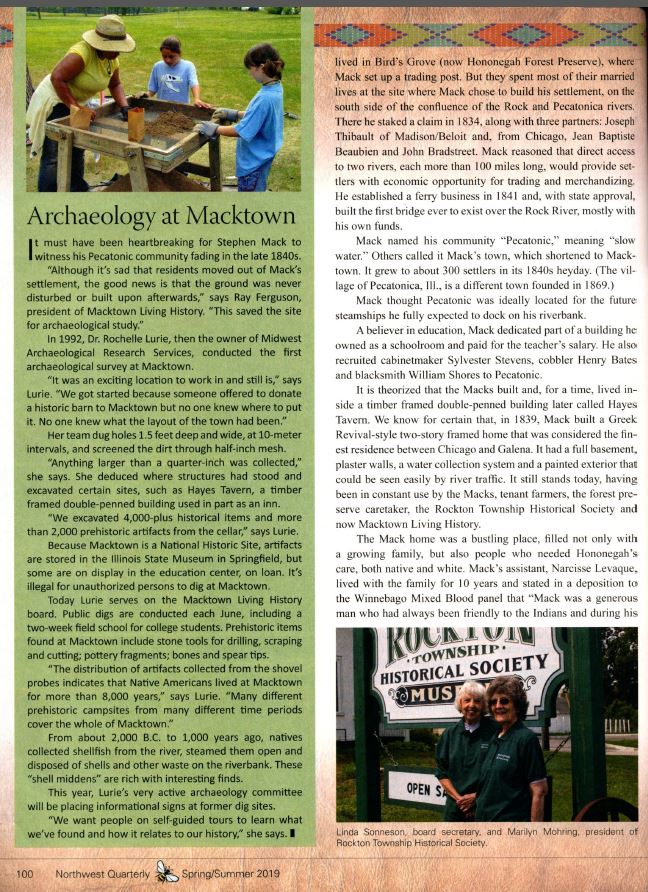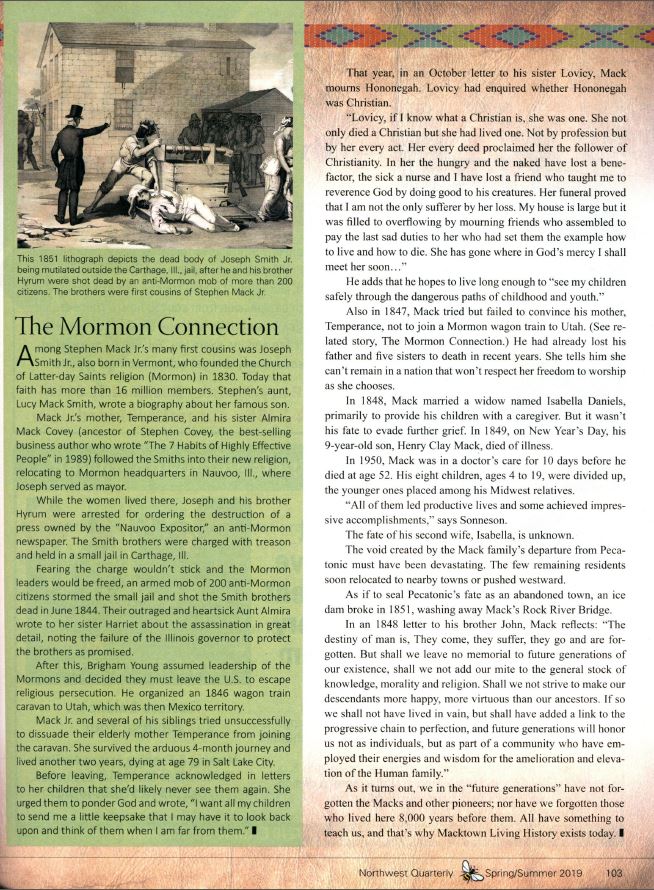 Source: Northwest Quarterly, Spring-Summer 2019
"Rockton residents concerned about roadway improvement project" By Jon McGinty;  Rock River Times, Nov. 5-11, 2014, Vol. 22, No. 3
1 picture in article of Rockton Township Historical Society at 529 Green St. (photo by Jon McGinty)
An informal meeting was held at the Rockton Township office Oct. 28, 2014.
Residents' concerns about an upcoming roadway improvement project, slated to begin in 2016, were addressed.
Engineers Masood Ahmad and Steven Robery explained the IDOT (Illinois Dept. of Transportation) $10 million plans.
Will improve Illinois 75 corridor through Rockton from the Rock River to its intersection with Illinois 2 north of town.
Will replace existing pavement, new storm sewers, sidewalks, create a multi-use path.
Source:  Rock River Times, Nov. 5-11, 2014, Vol. 22, No. 3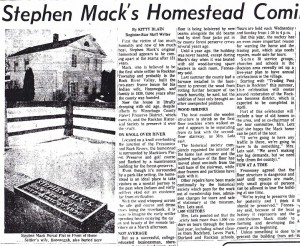 "Stephen Mack's homestead coming apart at seams"
"Mack, who is believed to be the first white settler in Rockton Township and probably in the Rock River Valley, built the two-story frame house for his Indian whife, Hononegah, and family, around 1839, three years after the county was founded."
"Located on a knoll overlooking the junction of the Pecatonica and Rock Rivers, the homestead is surrounded by Macktown Forest Preserve and golf course, and flanked by a maintenance building for the forest preserve."
"Until a year ago, the building was never heated……….Last Summer the county had furnace installed in the basement to prevent the wood from rotting further because of too much humidity……the heat caused the wood to shrink so he floor crackles when walked on and it appears to be separating from its link with the second floor stairway…"
Source: Rockford Morning Star March 8, 1970